Today, Genrenauts continues with The Absconded Ambassador!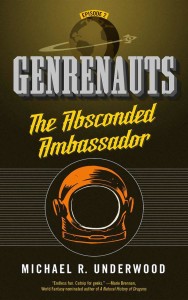 The reader response to Genrenauts has been fantastic so far, so I'm really excited to continue the series. If you haven't read The Shootout Solution, you'll definitely want to start there – the series is designed like a serial-episodic TV show – readers will have the best experience starting from the beginning and reading in order.
In The Absconded Ambassador, the team heads to SF world to help salvage an interstellar alliance on the verge of collapse. You'll get diplomacy, dogfights in a spaceship graveyard, weird alien species, shout-outs to some of my favorite sci-fi TV shows, and more about the mysterious Roman de Jager.
You can get The Absconded Ambassador in three formats:
Ebook: iBooks * Kindle * Kobo * Nook
Paperback: Amazon * Barnes & Noble * Powell's
Audio (coming on March 1st): Audible
Buying in the first week (or pre-ordering), is one of the absolute best ways to support a series you love.
Other great things you can do are to write reviews (Amazon, Goodreads, B&N), and, as always, talking about the book to your friends who like books.
But, you don't have to take my word that Episode 2 will be good! (You can, if you want. That's fine, too.) Here are some early reviews to give you other perspectives:
"The second episode in Michael R. Underwood's Genrenauts delivers on the promise of Episode 1, and demonstrates that his special alchemy of Leverage + The Librarians + Quantum Leap + Thursday Next (just my current guess at his secret recipe) has legs — and will hopefully go a long time."
– Irresponsible Reader
"…it's a heck of a lot of fun the way Galaxy Quest is: a little goofy, a little serious but not taking itself too seriously, and filled with a fondness for the source material that gives it weight without weighing down the story."
-Samantha Holloway, New York Journal of Books
As with the previous installment, Mike uses his love of genre to spin a story that would feel right at home in a modern day episode of Star Trek, ramping up quickly, doing it's thing, and then resolving. And just like later season DS9, we get a set of plot threads that we have to tune in next week to see the progression of.
-Alex von der Linden, Blackfish Reviews
"My Genre-loving friends, get ready… we're out of the saddle and back in the Saddle, but this time we've got alien politics, burgeoning alliances, mystery, and enough fast-paced Pew-Pew action to make me think I was in a golden age rocket ship, and indeed, that's the point."
–Brad K. Horner
And coming on April 6th is "There Will Always Be a Max," a Genrenauts short story. It will be available for free on Tor.com, and the ebook will be available for $.99.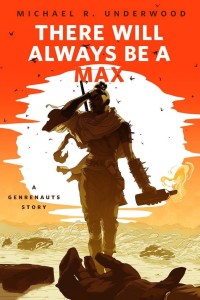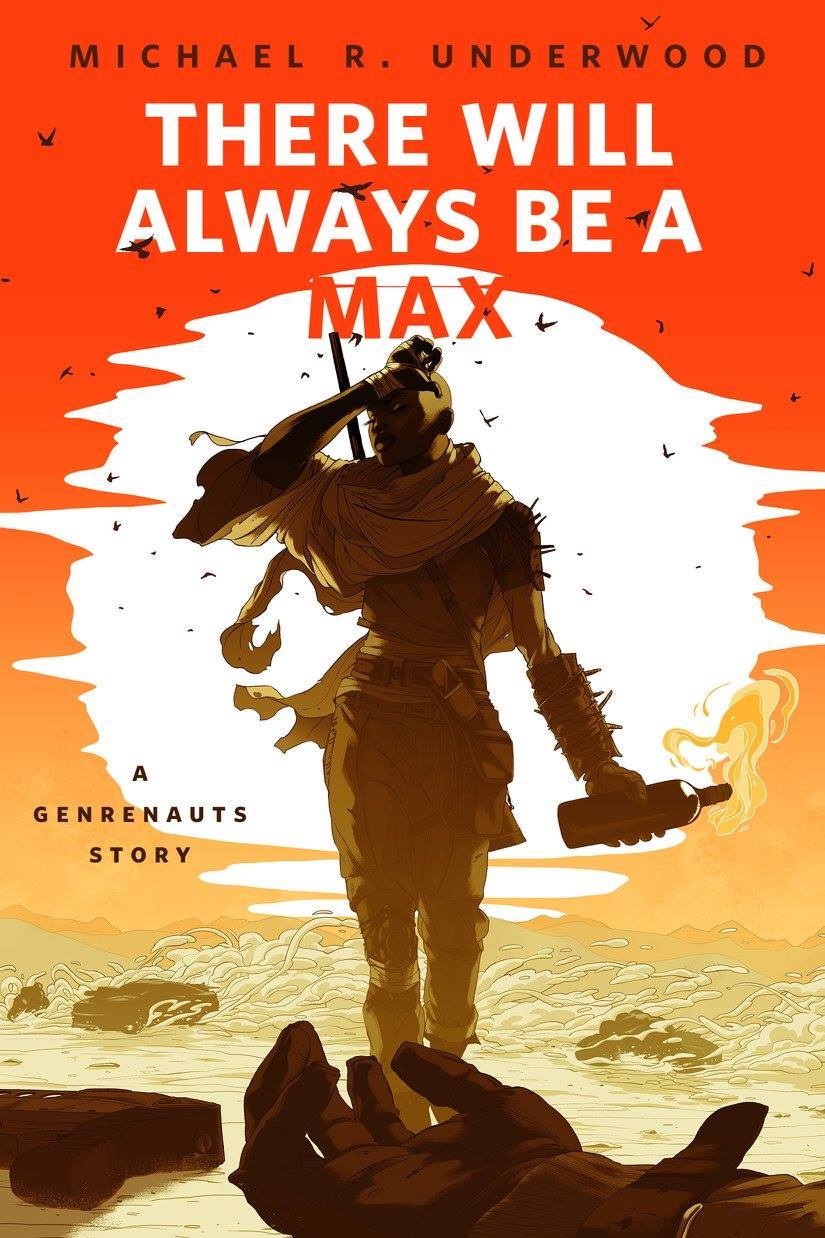 until then, happy reading!