We're just 5 days from the release of The Shootout Solution: Genrenauts Episode 1!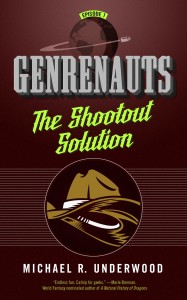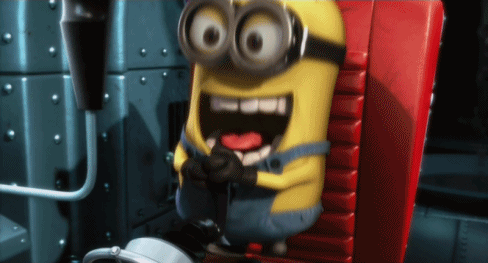 There's still time to pre-order the book in paperback, ebook, and/or audio, which I say because pre-orders are incredibly important.
Here's what pre-orders do.
They maximize week one sales, which makes the book look good and makes the publisher happy. Since I want to sell all of Season 1 (and beyond) of Genrenauts to Tor.com, this is a big deal.
They get the retailers excited about the book. Especially if you order with a friendly local store – your local indie, a B&N, and so on.
The sooner readers get to a book, the sooner they can review a book. First week reviews are a big factor for ebook retailers in determining what books get promoted and to whom.
The second-best thing to pre-orders are sales the first week of release. I know some people like to buy on the spot, so instead of just doing a pre-order giveaway, I'm going to extend it to both pre-orders and first week sales.
Buy the book (in your format of choosing) and you'll be entered for a chance to win a signed and personalized print galley of The Absconded Ambassador – Genrenauts Episode 2. Those galleys are due to me by the end of November, so you'd get yours shortly afterword. And then you'll be months ahead of the February 23rd 2016 release for the book.
Full Giveaway Rules:
Pre-order The Shootout Solution from any retailer, or buy it in the first week (November 17th – 22nd).*
Send an email with the proof of purchase/receipt to munderwood@gmail.com. The subject line should read "Absconded Ambassador Giveaway"
On November 30th, I'll randomly select winners to receive the 5 signed & personalized print galleys.
Pre-order links:
Paperback: IndieBound * Amazon * Barnes & Noble
Ebook:   Kindle * Google Play * Kobo * Nook * iTunes
Audio: Audible
*The physical galleys will be available to US and Canadian readers only. (I'm sorry, but international shipping gets incredibly expensive. If you're outside the US/CAN territory and win, I will send you a free ebook copy of The Absconded Ambassador when it releases in Feb 2016, along with Other Cool Stuff via email.)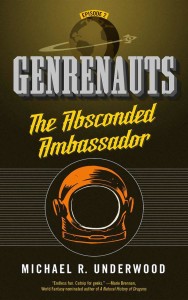 Good luck, and stay tuned for much more from the Genrenauts Episode 1 Promonado – Essays, interviews, podcasts, and more!