There was this movie last year, a few of my internet friends and I saw it. Decades-later sequel to an Australian action movie franchise from the guy who went directed Happy Feet. Maybe you heard of it. 😛
Mad Max: Fury Road hit me like a conversion experience. I came out of the film energized, challenged, and inspired. It totally changed how I watch action films, as well as a number of other lessons I'm still processing and trying to apply.
So, naturally, my mind went to "how can I channel this excitement into Genreneauts?" The result was "There Will Always Be a Max," a short story in the Post-Apocalyptic region of Action world. And Lee Harris, my editor at Tor.com, decided to take it to be published on Tor.com. It'll appear free on the website and will also be sold as an ebook.
And now it has a cover, by the brilliant Goñi Montes.
Here we go.
Wait for it…
Wait…
SEGA!
Ahem.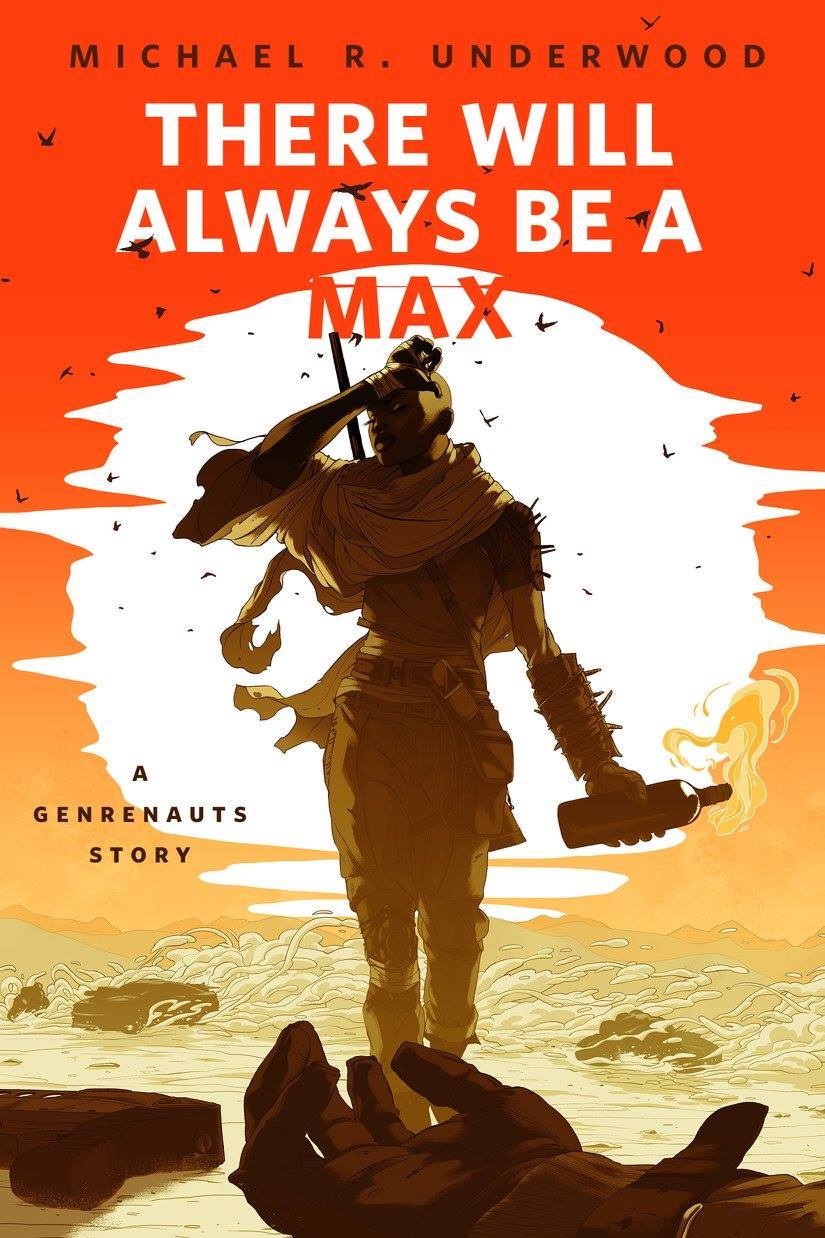 Pardon me while I pick my jaw back off the floor.
"There Will Always Be a Max" is a short piece where Angstrom King, the leader of the team, heads to the Post-Apocalypse region to investigate a breach. He steps into the role of "The Max" to help a group whose story broke when their own hero bit the dust. I promise car chases, Molotov cocktails, and ruminations about post-apocalyptic heroes.
More coming soon. 🙂