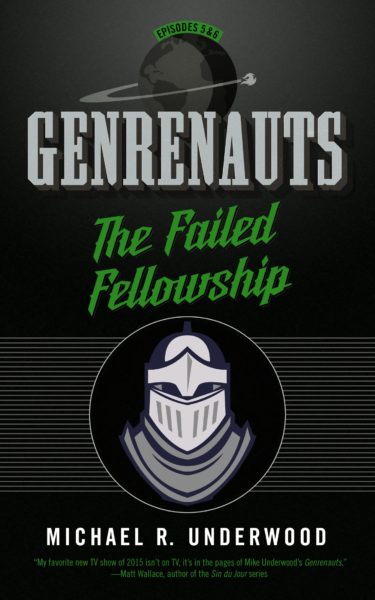 We're Going To Need a New Chosen One...
About the Book
We're Going to Need a New Chosen One…
The team travels to Traditional Fantasy-land where the prophesied hero has died just before his moment of triumph. The Genrenauts take on the roles of Wizard, Paladin, Fighter, Bard, and more to stop the Night-Lord before his arcane power brings about an eternal night of terror.
In Part 1, the heroes arrive in the story world and seek a weapon capable of defeating the Night-lord. In Part 2, they confront the Night-Lord and uncover a secret with implications that will ripple across the multiverse.
The two-part season finale! If you like Leverage, Redshirts, or Quantum Leap, you'll love Genrenauts.
Cover design by Sean Glenn.
Reviews:
"This is Underwood at his best — not that he's not great in SF or the other genres we've seen this season — but in Fantasy, he's at his strength (see the Ree Reyes series for further examples)."
– The Irresponsible Reader
Other Books in "Genrenauts"
Disclosure of Material Connection: Some of the links in the page above are "affiliate links." This means if you click on the link and purchase the item, I will receive an affiliate commission. I am disclosing this in accordance with the Federal Trade Commission's
16 CFR, Part 255
: "Guides Concerning the Use of Endorsements and Testimonials in Advertising."