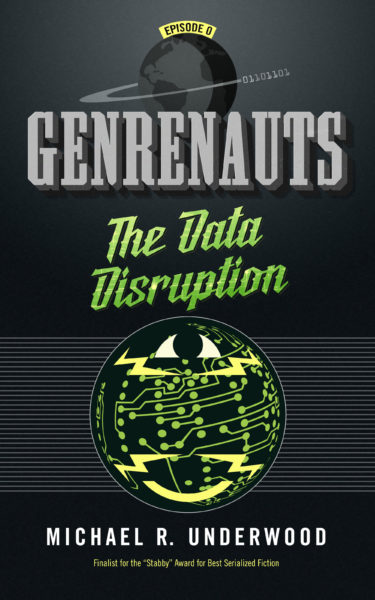 A "Lost Pilot" episode introducing new readers to the worlds of Genrenauts.
About the Book
When Stories Break, You Send in the Genrenauts!
The Genrenauts are a group of story experts who travel to parallel worlds. Each is the home of a narrative genre—Science Fiction or Romance, Fantasy or Western—populated by archetypal characters and constantly playing out familiar stories.
The Genrenauts' mission: find and fix broken stories. If they fail, the ripples from the story worlds will cause havoc and devastation on their home world.
In the world of Cyberpunk, D-Source, a noted hacker, has disappeared, leaving his team's storyline to grind to a halt. Angstrom King leads the Genrenauts on a mission to find out what happened to D-Source and how to get the cyberpunks back in the action.
World-spanning megacorporations…suspicious mercenaries living on the edge…lethal computer programs designed to tear your mind to shreds…the Genrenauts will face all these and more to get the story back on track—before it's too late.
A short story introducing the worlds of Genrenauts (a finalist for the r/Fantasy "Stabby" Award for Best Serialized Fiction.)
Design by Sean Glenn.
Other Books in "Genrenauts"
Disclosure of Material Connection: Some of the links in the page above are "affiliate links." This means if you click on the link and purchase the item, I will receive an affiliate commission. I am disclosing this in accordance with the Federal Trade Commission's
16 CFR, Part 255
: "Guides Concerning the Use of Endorsements and Testimonials in Advertising."