I've already revealed the cover for The Cupid Reconciliation – Genrenauts Episode Three to my Kickstarter backers, but now it's time to share it with the world.
This cover was designed by Sean Glenn, with some assets graciously provided by Tor.com so that we could preserve the series style.
Are you ready? Then proceed below the fold…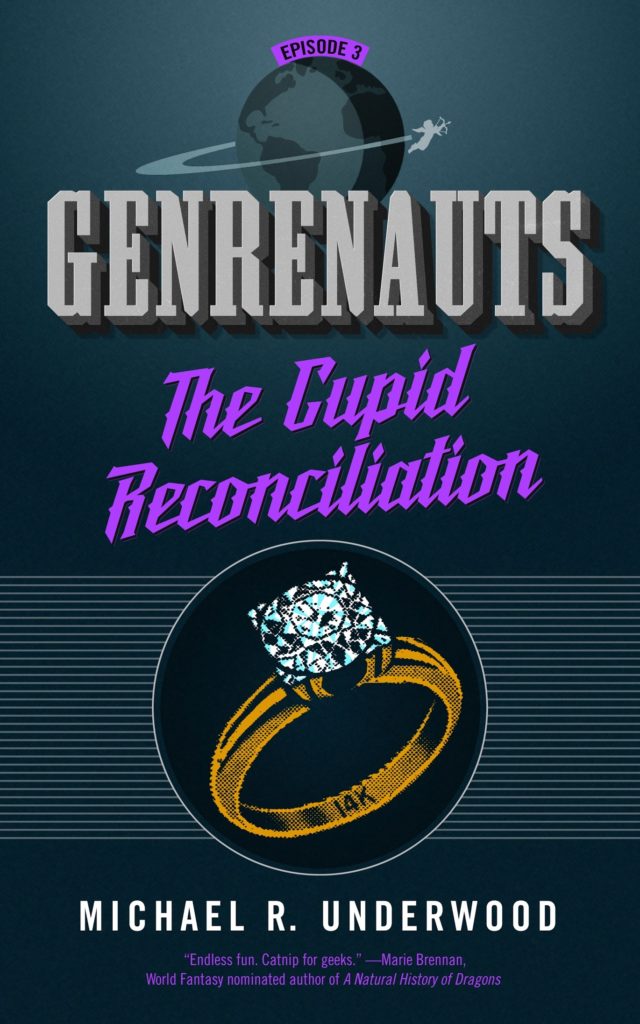 There it is, in all its purple glory! I love how each cover has its own little touches, from the symbol flying around the globe to the genre-signifying object for each story.
And here are the covers for all three episodes so far, side-by-side-by-side: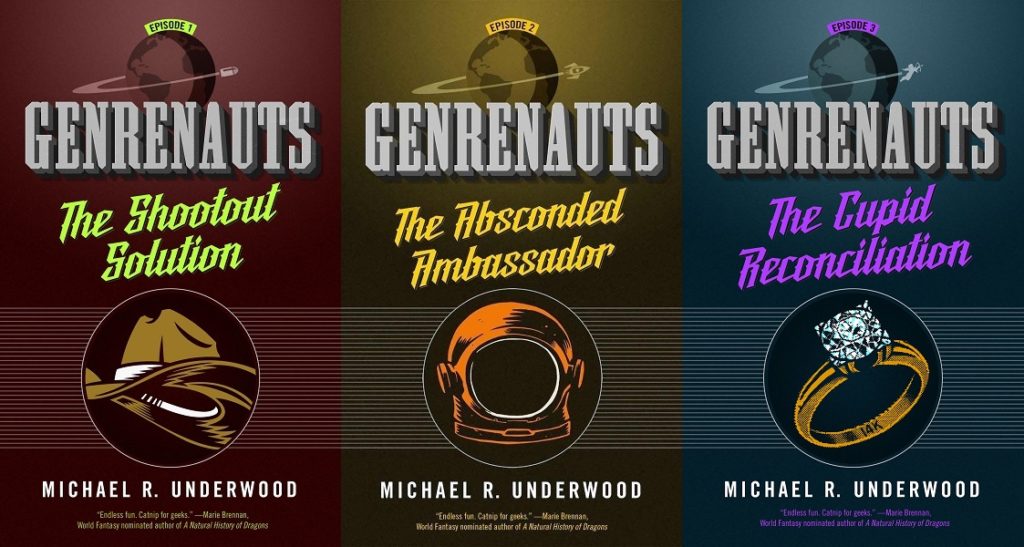 Sean and I have already been talking about cover ideas for the Season One Collection, and since the Kickstarter is over half funded already, things are looking very good to be able to move forward and get that produced and published this year.
For more on the Genrenauts Kickstarter, check out the campaign page. Some of the updates are open for all to read, and some will be backer-only, as the cover reveal was at first.