I have for you today the fabulousness that is the Genrenauts Season One omnibus cover, created by Thomas Walker.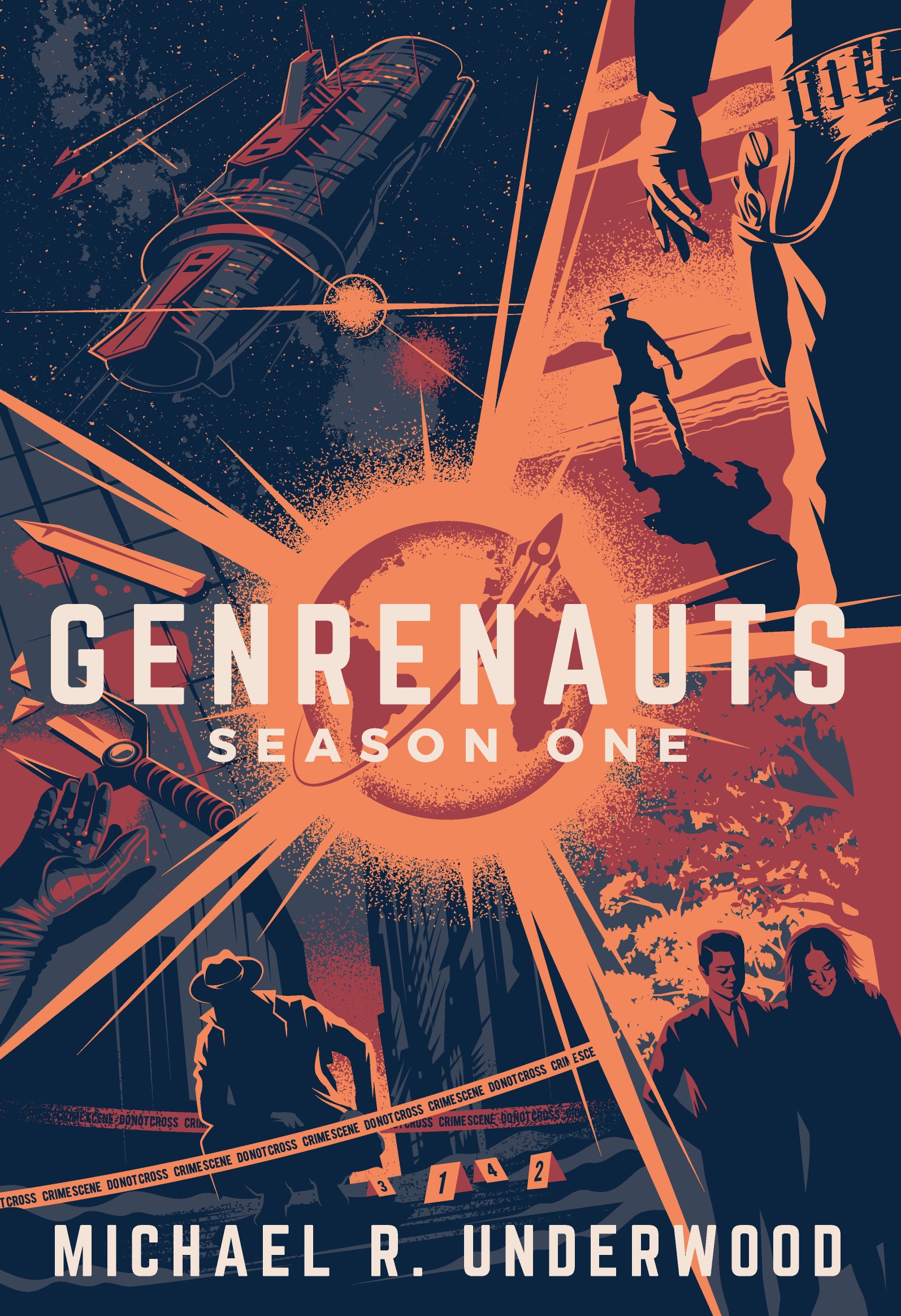 When Thomas sent over his first rough, I was instantly blown away, and totally confident that I had picked exactly the right artist to capture the cross-genre adventure feel of the series. Thomas's style is both flexible and unforgettable – he brings in elements of movie-poster-style design, and he made my art brief come alive in all of the best possible ways. It draws upon and references the individual episode covers while making a bold move into an incredibly catchy style that sums up the entire season in one amazing image. Every time I look at it, I want to jump ahead and start writing Season Two just so I can commission Thomas to do another piece of art.
But that's getting ahead of myself. First, I've got to finish up the omnibus for Kickstarter backers and other lovely readers.
If you missed out on the Genrenauts Kickstarter, you can now pre-order the omnibus direct from me via Gumroad right now. Other pre-order links coming soon!
UPDATE: Soon is now!
iTunes