The time has come! The Genrenauts Season One Collection Kickstarter is live, right here.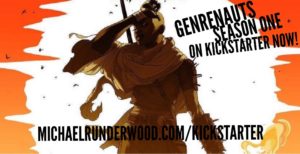 Check out the campaign for information about the future of the series, backer rewards (including writing critiques and more), sneak peeks at upcoming episodes, and details about stretch goals!
I'll be appearing on podcasts, giving interviews, and writing guest posts throughout the campaign.
The next chapter of the Genrenauts saga begins…now!