Hi everyone! I want to take a minute to talk about what's next for Genrenauts.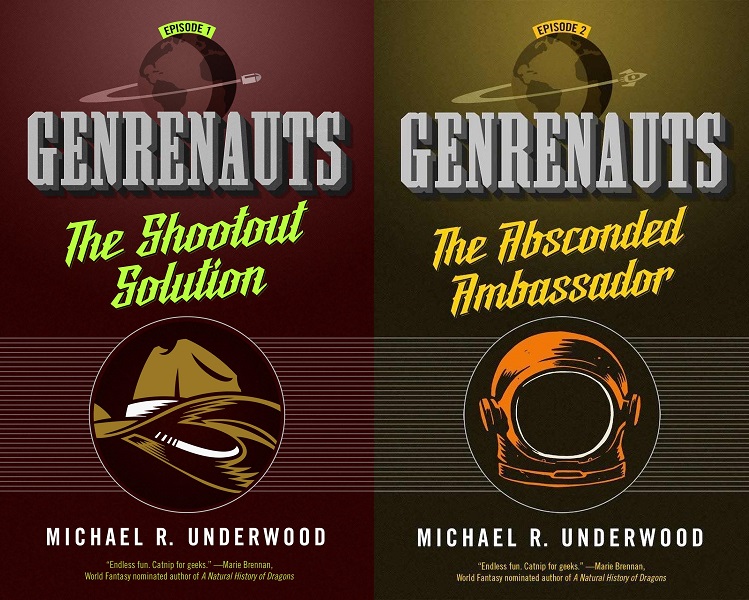 I've been very happy to partner with Tor.com Publishing for the first two Genrenauts novellas – The Shootout Solution and The Absconded Ambassador. We've also got "There Will Always Be a Max," a Genrenauts short story, coming April 6th for free on Tor.com.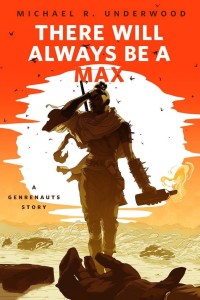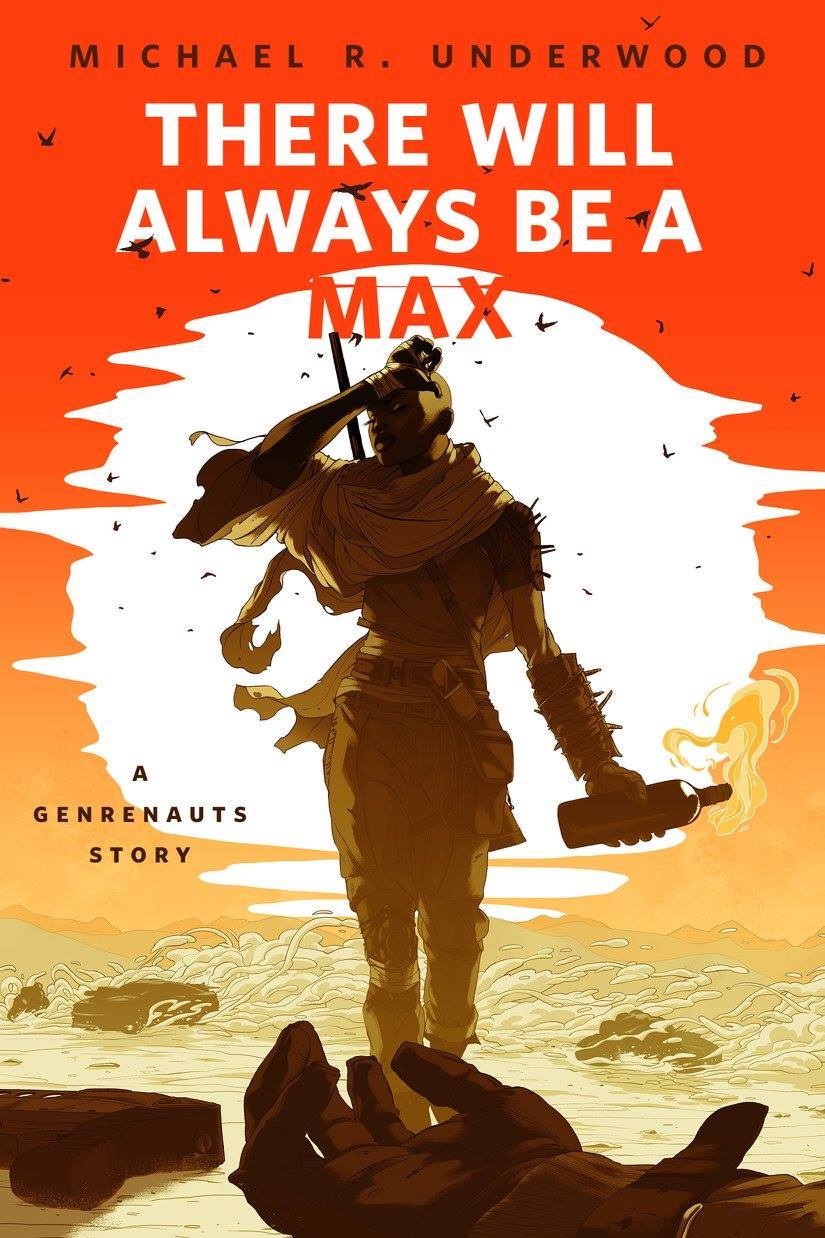 But honestly, I'm champing at the bit to get these stories out to readers. Genrenauts was designed to feel like a weekly TV show or a radio serial, and I want to increase the speed of release to fit that feel. In discussions with Lee Harris, my editor at Tor.com, I realized that they weren't in a position to publish four more Genrenauts novellas in 2016 in order to get the whole season out this year, so we agreed that I'd go ahead and publish the rest of the season myself. They have been and remain very supportive of the series, which is great.
All six episodes of Season One are written. Episode 3 is already in copy-edits, and Episode 4 is with my developmental editor. I'm looking to have Episode 3 ready to publish by the end of April.
Here's a preview of what's coming in the rest of the season:
Episode 3 – The Cupid Reconciliation – Mallery returns to active duty and sparks fly as the team tracks down a story breach in the Rom-Com region.
Episode 4 – The Substitute Sleuth – A scouting mission becomes a scramble to solve a pair of nested mysteries in the Police Procedural region of Crime World.
Episode 5 & 6 – The Failed Fellowship – A two-part season finale where the team travels to Traditional Fantasy-land. Instead of overthrowing the dark lord, the prophesied hero dies before his moment of triumph, and now the Genrenauts have to find a new MacGuffin to defeat the Night-Lord before his arcane power brings about an eternal night of terror.
So that's what's coming for Leah and the team. And here's how we're going to get there.
The cost of publishing these novellas on my own, to the same standard as Tor.com Publishing has set, will be high. Therefore, I've decided to run a Kickstarter campaign to fund a Complete Season One Collection, including Episodes 1-6 and special extras. I'm shooting to launch the Kickstarter in May. And if it funds, there will be ebook and paperback editions of the complete first season. And with stretch goals, possibly even audiobooks for Episodes 3-6. The very flexible contract terms with Tor.com Publishing explicitly allow me to publish this collected edition, and I'm really excited to bring it to life.
I'll have more information for you about the Kickstarter before it launches, but what I'd love to hear now is this: what extras would you like to see in the campaign? Character dossiers, Genrenauts patches, side mission short stories, playing cards, T-shirts? Your input will help me decide how to make the Kickstarter as awesome as possible.
And if you want to continue supporting Genrenauts right now, the best things to do include:
Talking about the series to your book-reading friends.
Reviewing the books on retailers and/or Goodreads.
Lending the books to people you think might like them.
I'm very grateful for your support on the series so far. I'm really excited for what Episodes 3 and beyond will bring for the series, and to put years of studying indie/self-publishing into practice for myself.