Hi folks – I just saw Star Wars: The Force Awakens on Sunday, and now am looking to chat – in a way that keeps spoilers off of social media feeds.
TL;DR review – I loved it.
Therefore, I thought I'd put up this blog post so folks could talk all things TFA without risk of spoiling friends and fellow internet denizens.
That said, everything in the film is fair game from here below, including comments.
You have been warned.
I cried, friends. I cried with joy. It was Star Wars, and it felt like coming home.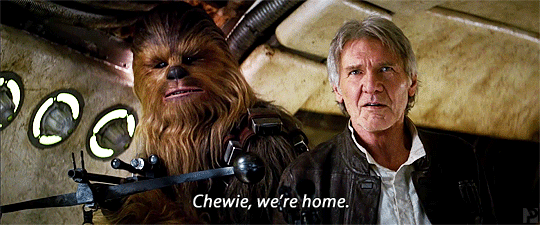 I loved Rey, and was so happy with how fierce she got to be, how resourceful. She and Finn were really co-leads, and they had great chemistry together.
BB-8 was delightful – and so peppy! I had already bought a BB-8 Funko bobble head, and now that enjoyment is backed by the character.
Finn was great – his bluster, his moral compass, his bravery. And how he realized repeatedly that Rey was super-capable, and respected that.
I loved seeing General Organa, crochety old Han, and Master Luke.
And it was so quippy! I wasn't expecting it to be that quippy.
The Force visions Rey had after touching the lightsaber were super-cool, and I need to watch the film several more times to unpack everything in there.
Captain Phasma was cool, though I hope we'll get more of her in the next film, as she was fairly under-used in favor of Kylo Ren. I'd be very dissapointed if she turned into a Boba Fett type of character – cool visuals, kind of ineffective in practice.
Overall, it felt like Star Wars, and that was the most important thing for me. TFA presents a messier post-RotJ future than the EU did, where Leia's Resistance/Rebellion is marginalized by the New Republic, facing a Thrawn Trilogy-scale threat in the First Order.
The Starkiller Base was an interesting variation/elaboration on the Death Star. I don't think it needed to be able to destroy four planets at once, but I liked that it wasn't just a third Death Star. Here's hoping the new team can present strong threats/ending set-pieces without having to continually make new planet-killer weapons.
Something that I saw people talking about on Twitter and Facebook was how there were so many women in the film – crowds, Resistance fighters, First Order officers and Stormtroopers, and so on. It was really refreshing, and felt to me like the creative team had listened to fan feedback and made diversity in casting a priority.
Related, I want to know who that Asian (?) woman pilot in the Starkiller Base run character is – more from her, please. Give her and Poe Dameron some more X-Wing fighter-ing to do in Ep. VIII. Having Poe be 'dead' for the middle meant that there was more cast space, but I really liked what I saw of the character and am looking forward to having him around more, and in seeing his and Finn's friendship continue to evolve.
There are lots of questions yet to be answered and revelations to be unpacked. I called the ending between Kylo Ren and Han as soon as Ren/Ben went out onto that bridge – the blocking and set space echoed Ep. V so hard it couldn't be anything else.
That echoing meant that some of what might have been surprises weren't, but I'm fine with losing a bit of that in order to capture the resonance the film has, the sense of being a continuation of the same story while clearly making space and passing the reins on to a new generation.
And the big ? for me is – where does Rey come from? Is she related to the Skywalker-Organa-Solo clan, and if so, how? Current bets seem to project that she's Luke's daughter or perhaps Leia and Han's daughter.
In closing, here's how I felt throughout most of the film.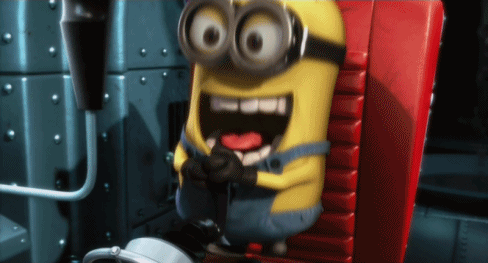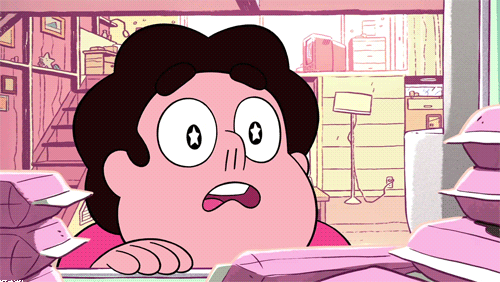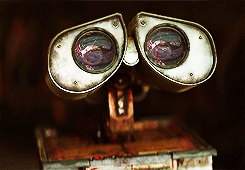 So, what did you all think? Favorite scenes? Speculation on what's to come? Additional reaction GIFs?