It is with utmost excitement that I bring you today's blog post.
I've been given the go-ahead for two big stages of Geekomancy's journey to publication.
Awesome thing the first — Check out the cover to Geekomancy!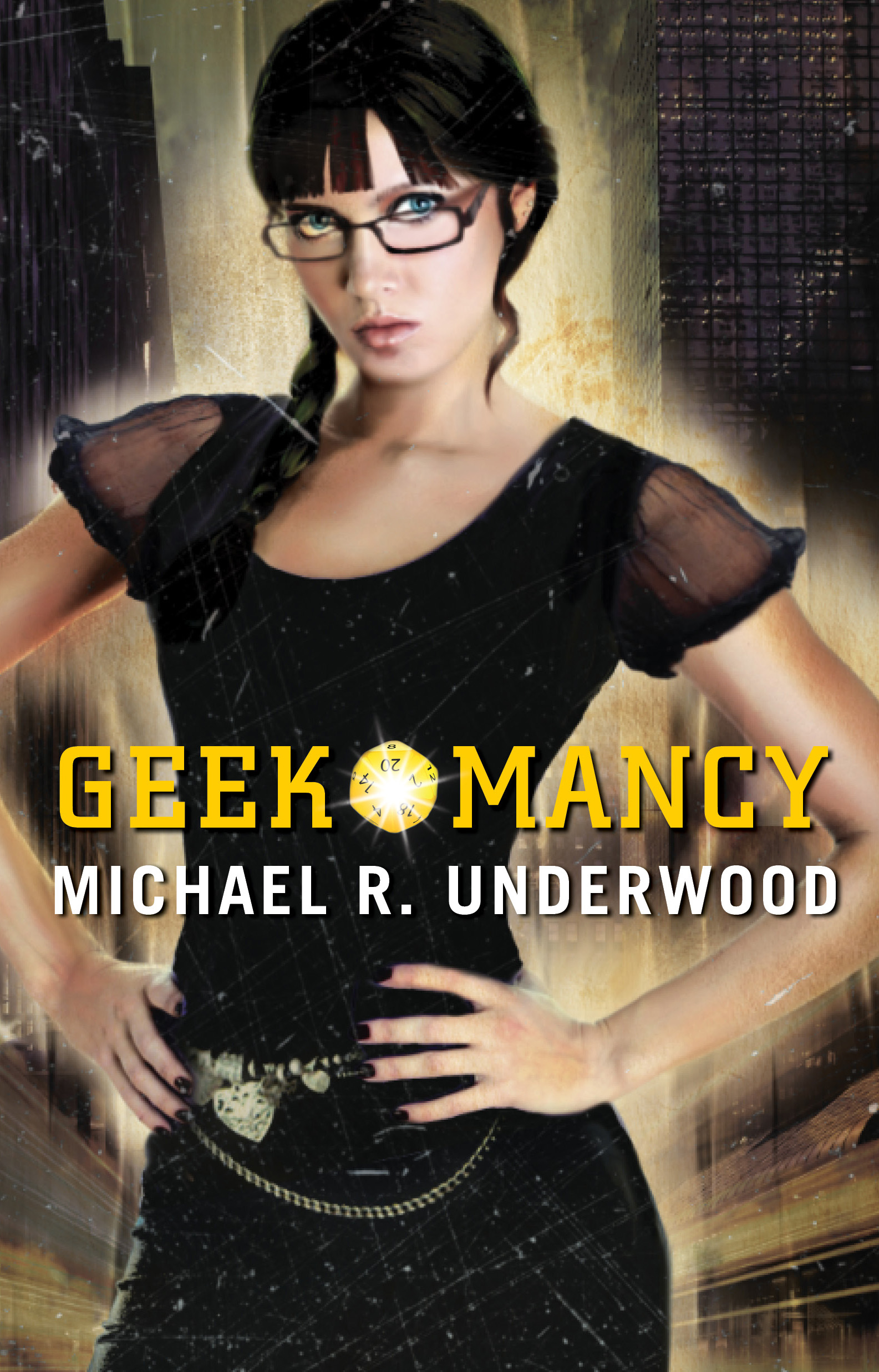 Cover art by Trish Cramblet, Design by Min Choi
There she is folks, Geekomancy's own Rhiannon Anna Maria Reyes aka Ree!  I'm blown away by the awesome of this cover, both in the depiction of Ree and the very cool design for the title.
Awesome thing the second: Geekomancy has pages on Amazon, BN.com, and Simon & Schuster!  The actual pubdate is July 10th, not the 3rd as is noted there.  The update is still making its way through channels.
http://www.amazon.com/Geekomancy-ebook/dp/B007SNRRP8/ref=sr_1_1?ie=UTF8&qid=1334238281&sr=8-1
http://www.barnesandnoble.com/s/geekomancy?keyword=geekomancy&store=allproducts
http://books.simonandschuster.com/Geekomancy/Michael-R-Underwood/9781451698138
I also show it available in iBooks/iTunes.