Prepare your dice bags, shuffle your decks, and practice your Rock-Paper-Scissors.
That's right, it's GenCon time.
I'll mostly be running the Angry Robot Books booth at #3044 in the Dealer Hall, where we'll have convention specials, brand-new releases, and author signings!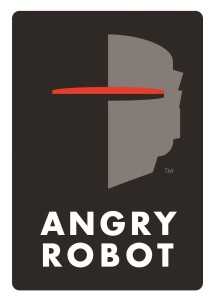 In addition, I will be participating in the GenCon Writers Symposium and appearing on some panels, as well as reprising my How To Hand-Sell Your Books talk that I gave at the Nebula Conference.
My books will be available at the Indy Reads booth, and you can come by the AR booth to say hello. If I'm not around, the folks that are will know when I'm going to be back.
Panels:
Thursday
12pm – Westin – Chamber – SEM1699002
Short Fiction – Story vs. Vignette
Explore the difference between a true short story and a simple vignette, and learn why it's so important to understand the distinction. Plus, get tips that will help you to avoid getting it wrong!
Matt Forbeck, Gail Z. Martin, Michael R. Underwood, Richard White

5pm – Westin – Causus – SEM1699082
Business of Writing – How to Hand-Sell Your Book
Lessons from 7 years of hand-selling books to readers, booksellers, and sales reps, for writers looking to learn how to hand-sell their books at conventions or related events. Includes discussions on how to read potential customer's levels of comfort, open conversation, probe for information, and pitch individual works. Includes discussions of how to hand-sell at an author/dealer's table, how to quickly pitch your book in social situations.
This is the one-hour presentation I gave at the Nebula Conference to great reviews. I'm looking forward to sharing it again.
Michael R. Underwood
Friday
12pm – Westin – Cabinet – SEM1699121
Business of Writing – Traditional Publishing
Find out what the traditional publishing market looks like today, explore how it can benefit you as a writer, and understand what recent changes in the market means to your writing career.
Marco Palmieri, Michael R. Underwood
5pm – Westin – Causus – SEM1699092
Writing Novels – Where to Sell Your Novel (And What To Do If You Can't)
Look at who is publishing novels today, explore the current market for novels, and discuss what to do if you just can't sell it to anyone.
Daryl Gregory, Christopher Morgan, Michael R. Underwood, Aaron Rosenberg
Saturday
4pm – Westin – Causus – SEM1699102
Business of Writing – The Role of Editors
Find out just what it is editors do, learn why they are so important to the writing process, and explore what you can do to ensure a great editor-author relationship.
Marco Palmieri, Michael R. Underwood