So – awards and award eligibility – some people hate eligibility posts, but this is my blog, so they can deal. 🙂
Here's what I did in 2015, and how it would qualify in award categories – Hugo, Nebula, Locus, World Fantasy Award, etc.
Best (Fantasy) Novel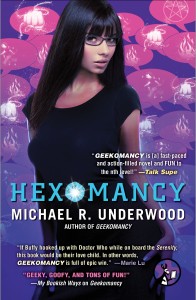 The fourth story (third novel) in the Ree Reyes urban fantasy series, where fandom and love of SF/F is its own magic system. This is the novel I'm proudest of so far – I think it represents a leveling up across several craft elements, including capping off the first major story arc for the series.
Best Novella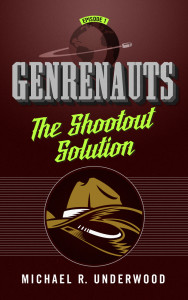 Episode one of the Genrenauts series – about a group that travels to genre-informed dimensions to find and fix broken stories in order to protect their version of Earth. This kicks off the series which I hope to be writing for the next few years – it's fun, its wacky, and it delivers both adventure and analysis of why and how we tell stories.
Fancast


In 2015, I joined the cast of Speculate! while continuing to work with the Skiffy and Fanty Show, which was nominated for Best Fancast in 2014. Both are fantastic shows, and, in my opinion, fill different but important niches in the SF/F podcasting community.
Special Award – Best Professional (World Fantasy)
Michael R. Underwood – For work at Angry Robot
In my experience, Best Professional almost always goes to a Publisher or Editor, but there's nothing that says that a Sales/Marketing Manager couldn't be nominated and win. I worked closely on supporting every one of Angry Robot's 2015 releases, including two Phillip K. Dick Award nominees, the Campbell Award winner, and more. A long shot, but worth mentioning, since this is my blog.
Fan Writer
Most of my non-fiction in 2015 was more professional than fannish, but I leave it to you, the voter, to decide what you like. Here are some of the best of the best from me in 2015: