I'm in Saratoga Springs for the weekend, attending the World Fantasy Convention. I will primarily have my Angry Robot hat on, but I do have an event tonight for my writing.
Tonight, you can find me at Northshire Bookstore: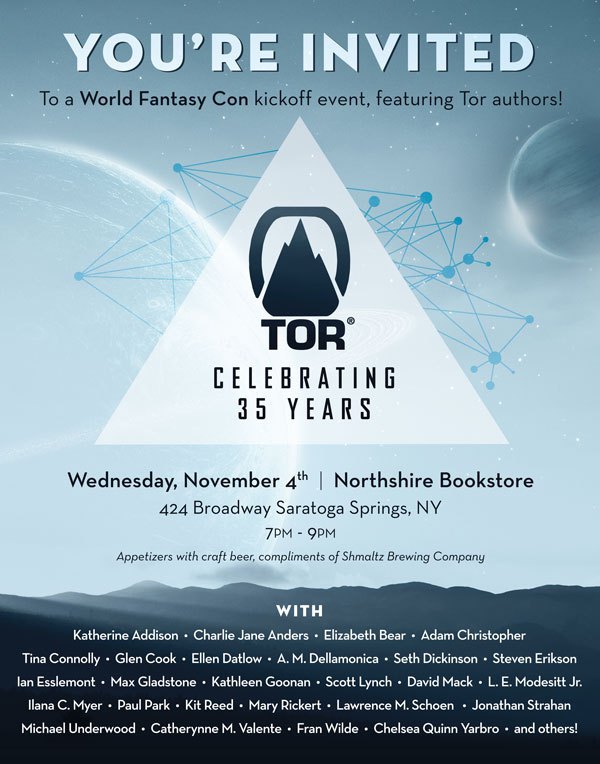 Originally, I was scheduled to have a reading on Friday at the convention, and was planning to participate in the Mass Signing, but when the original anti-harassment policy was released, I let the WFC staff know that I would not be comfortable participating in programming unless they drastically improved the policy. They have changed the policy to a degree, and I am grateful for that, but I am still not satisfied with the policy as it stands now, and have decided to remove myself from programming.
I apologize to anyone who was looking forward to my reading. I hope to see you at the event tonight. If not, please feel free to drop me a line on Twitter @MikeRUnderwood during the con so we can be sure to meet up and chat during the convention.