I'm still in major promotions mode for Shield and Crocus, so here are some greatest hits of the last few days:
25 Secrets of Publishing, Revealed! (Or: Inside the Bookish Shatterdome) at TerribleMinds.
My Summer of the New Weird on Kindle Post.
I held an AMA (Ask Me Anything) at Reddit's r/Fantasy community.
The Qwillery had me back for another interview.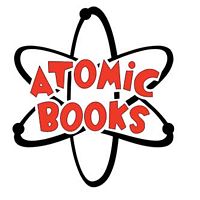 AND – if you're remotely within range of Baltimore, I'd love to see you at the official launch party for Shield and Crocus at Atomic Books this Friday at 7PM.