Last month, I had the honor of being a guest interviewer over at the excellent Speculate! The Podcast for Writers, Readers, and Fans, talking with Gregory A. Wilson, author of The Third Sign and the forthcoming Icarus.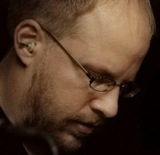 Greg is normally a host on the show, but he and Brad have done a two-part series where they, the hosts, take a turn in the interviewee seat. It was a great time, and I'm really happy to have been able to help shed some light on Greg's project Icarus, which is being made into a graphic novel with comics artist Matt Slay.
Greg and I had talked a bit before about Icarus, and I'm really pleased to see him bringing his vision for the story to life in graphic novel form.
You can listen to the interview here:
And here's a link to the Kickstarter! It's reached its initial goal, and now looking at very cool stretch goals.